Let's modernize your lighting.
It is hard to find more bang for your buck than a LED retrofit will provide. You can read up on the cost savings in our previous blog post and see some numbers. The LED market has now become nearly comparable in cost with incandescent, fluorescent, as well as HID fixtures and the options are unlimited.
Here are some questions to ask yourself before requesting a quote.
1. Are you pleased with the look and layout of your existing fixtures? If so, then a simple replacement of the lamp with a new LED type lamp would be a quick and easy retrofit. If not, then you'll want to consider changing the entire fixture to a new modern LED fixture entirely.
2. Are you pleased with the current amount of light? If not, you'll need to consider adding more lighting locations, changing the layout or increasing the amount of light with larger lumen output.
3 What is the voltage of your current lighting? Voltage is another important factor in planning your retrofit. Typically, LED lamps have a self-selective range of 120v-277v, this will cover the majority of your standard lighting needs and usually have the shortest lead time to obtain. If you have a 480v lighting system there is additional cost involved along with longer lead times on receiving the lighting package.
4. What color lighting do you want? These color temperatures are expressed by a kelvin rating or "k-rating". Most LED lighting comes in a standard range of 3000k-6000k. The lower kelvin rating will provide a warmer light (yellow/orange tone), similar to a traditional incandescent lamp. The higher the kelvin rating, the whiter or even bluer your lighting will become. The chart pictured below will provide a visual assessment of the LED color scales available.
Now that you have the information necessary, all that remains is deciding if a retrofit is right for you.
Interior Lighting Retrofits
The most common interior retrofits are performed on standard 2'x4' fluorescent lay-in type fixtures or recess can lighting in your office areas and high-bay fixtures in a warehouse/storage area settings.
In an office setting the color temperature will come down to personal preference. While in a lab or manufacturing environment you will want to install lamps with a higher kelvin rating to provide a perceived brighter or "whiter" work environment.
Below is a recent interior warehouse lighting upgrade we performed for a manufacturing facility, the end result is quite literally night and day.
Exterior Lighting Retrofits
Exterior lighting upgrades will not only enhance the value and appeal of your property, but they will also provide you with a much safer environment. A well-lit exterior will help deter the wrong people from loitering around your property as well as provide you and your employees with enough lighting to feel comfortable entering or exiting the property.
Some typical exterior upgrades include:
wall pack lighting

Street lighting

Pole lighting

Soffit lighting

Aimable floodlights for signage and flag poles.
Exterior lighting is typically specified at a higher kelvin rating and in most situations, "whiter" light is desired. More so than your interior lighting, the voltage will be slightly more critical in the design of your LED exterior lighting. Though there are plenty of options for any voltage you have available. The 480v retrofit will have an additional cost involved, and at times it will make more sense financially to replace the fixture with an LED model as opposed to performing a retrofit of existing fixtures. Either way, the end result will be an upgrade to the function and aesthetics of your lighting system.
Would you like to discuss an LED Retrofit or Installation? Email us now and let's create a custom solution for your business or home.
*This free report has been provided by Chris Svarplaitis / Project Manager: www.directserviceusa.com - 1.866.3.DIRECT. | The Rice-Tinsley Corp.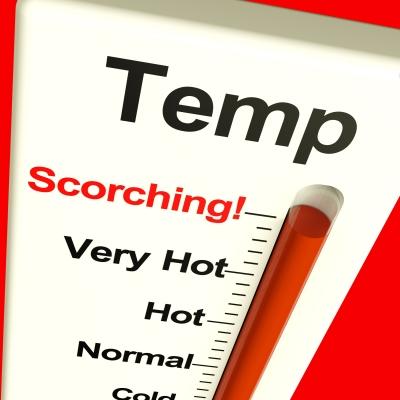 Maintaining your heating, ventilation, and air conditioning (HVAC) systems are essential to keep them operating properly, dependably, and efficiently.
Think of preventative HVAC maintenance in the same way as preventative maintenance (PM) for your car: if you don't change the engine oil and replace belts and filters regularly, the engine will lock up and the vehicle won't operate. The same holds true, in a sense, for HVAC systems. If you spend $30 on an oil change in your car, it can save you $3,000 on a new engine. Proper PM for your HVAC system can provide the same benefits.

HVAC system maintenance isn't expensive compared to what you might spend if your system degrades (and ultimately fails).

By tracking different system indicators, we can pick up on many emerging problems before they reach a crisis situation.

Properly maintained HVAC systems typically last 2-3 times longer than systems that are not properly maintained and replacement costs far out way PM costs.

Maintaining your HVAC systems will help reduce operation costs and energy consumption by allowing your equipment to operate under minimal stress.

Get your AC and heating systems on a routine service plan and maintain your equipment properly as they were designed to be.

I recommend quarterly for commercial applications and bi-annual for residential properties.
Do you need a quality heating, ventilation, and air conditioning contractor? Email me now and let's create a custom solution for your business or home.
*This free report has been provided by Ronnie Tinsley, COO / Co-Founder: www.directserviceusa.com - 1.866.3.DIRECT. Copyright 2013 - The Rice-Tinsley Corp.